Russia has been one of the top destinations for MBBS in Russia for Indian students for more than a decade now. Standing at the prominent 8th position in the world in terms of the quality of medical education, Russia has been home to thousands of Indian MBBS students who are working as renowned and well-established doctors today.
As India and Russia share a cordial and friendly relationship, the government of the Russian Federation offers subsidized medical education to Indian students. The affordability of MBBS in Russia encourages many Indian medical aspirants to pursue their dreams in this largest country in the world which is home to more than 25 top medical universities around the globe.
The top medical universities in Russia have world-class infrastructures to support their high-quality medical education and comfortable accommodation facilities for Indian students. At present, there are more than 10,000 Indian students of MBBS in Russia chasing their dream careers to become excellent global doctors. 
Russian medical universities are recognized by WHO and NMC India, MBBS degree from Russia is valid in India. MBBS course syllabus in Russia is similar to Indian medical colleges. Thus, students passing MBBS in Russia are eligible for the MCI screening test in India.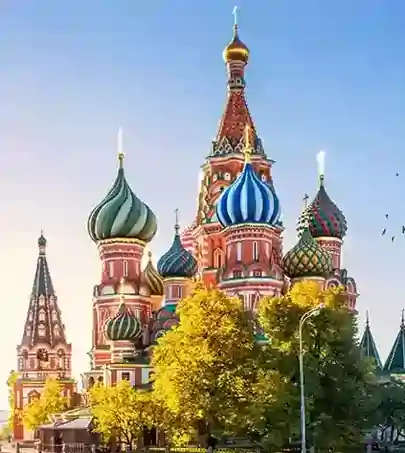 Cost to study MBBS in Russia 
MBBS tuition fee in Russia is not so high as in India, the cost of renting a room in university hostels is quite low, saving your money for a larger spending budget. Student living costs remain almost the same as in India because the economic value of the Russian ruble is the same as Indian Rupee.  The cost of studying MBBS from a Russian medical university is within the budget of a common student.
MBBS fees in Russia is subsidized by the Russian Government, which makes it affordable for Indian students to study MBBS in Russia. The average MBBS fee in Russia is 4000 US Dollars = 3,00,000 Indian Rupees per year, which is the lowest fee for MBBS study abroad. Low-cost MBBS Fees and affordable living costs, attract more and more Indian students to study MBBS in Russia.
MBBS Fees in Russia
MBBS fees in Russian medical universities range between US$ 4,000 to US$ 6,000 per year. We have put on here the fee structure of Russian medical universities. Check out all the necessary details about tuition fees, hostel fees, and other expenses for MBBS study in Russia.
Living Cost in Russia for Indian Students
Apart from university fees, you need to spend around 100 USD to 150 USD per month for food and other personal expenses. Living expenses are a little higher in major cities of Russia ( Moscow and St. Petersburg). Russia is, not such an expensive country as you think. 
Duration of MBBS in Russia
MBBS in Russia is of 6 years course of study as per the European standards, which includes 5 years of academic study and 1 year of internship. In the first three years, students study the theoretical aspect of medicine, and the last three years focus on practical skills. Each year is subdivided into two semesters, which means the student has a total of 12 semesters in the whole course.
Teaching language for MBBS in Russia
Some reputed medical colleges in Russia provide MBBS study in the English language for international students. Getting admitted to an English medium MBBS college in Russia you do not need to provide English language proficiency test scores like IELTS or TOEFL. Students who have completed school/college with English subjects can get direct admission to the English medium MBBS course in Russia.
Most popular medical Universities among Indian students for studying MBBS in Russia
| | |
| --- | --- |
| 1. | Kursk State Medical University Russia |
| 2. | North Caucasian State Medical Academy Russia |
| 3. | Kazan Federal University Russia |
| 4. | Volgograd State Medical University Russia |
| 5. | Kazan State Medical University Russia |
| 6. | Orel State Medical University Russia |
| 7. | Belgorod State Medical University Russia |
| 8. | Peoples friendship University Moscow Russia |
| 9. | First Moscow State Medical University Russia |
| 10. | Saint Petersburg State Medical University Russia |
Academic Session of MBBS colleges in Russia
Russian medical universities usually start their academic session in September. The session for MBBS 1st year students is supposed to start from the 1st of October. (variations can be there).
There are 2 semesters in an educational year, September to January month and February to June. 1st-semester examinations are held in January month whereas second-semester exams are held in June. The Winter vacation is from 20th January. to 7th February. and summer vacation is from 15th July to 31st August.
Eligibility for studying MBBS in Russia
Admissions are based on the past academic scores of applicants. Some basic criteria to be eligible:
The applicant has at least 50% marks in 10+2 in science subjects.
The candidate must be 17 years of age by December 31 of the year of admission to MBBS in Russia.
Indian applicants must qualify for NEET Exam to get admission.
The applicant is not suffering from any contagious disease i.e. tuberculosis, HIV AIDS, etc.
Documents required for admission in MBBS in Russia:
Duly filled admission form,
Class 12 pass certificate and mark-sheet,
Class 10 mark-sheet,
NEET UG Score Card (you can submit it later after the result is declared)
Passport size color photograph in white background,
Scanned copy of Passport (First and Last Page),
For any queries please Call us at +91 9860479768
We provide the following services to Indian students
Providing students with all necessary information about the University and living in Russia.
Admission letter from University.
Invitation/VISA letter from the Ministry of External Affairs of Russia.
Visa processing from the Russian Embassy.
MCI Registration.
Booking of Air Ticket.
Accompany students during travel.
Assistance in immigration registration in the Russian Federation.
Making all the necessary arrangements to provide students with hostel accommodation.
Organizing local sightseeing tours of the city and the region.
Assisting students in undergoing medical checkups.
Help in obtaining a student ID card, hostel card, International card.
Assistance in the opening of the Bank account.
Admission Procedure
Contact us at +91 9860479768 and Whatsapp : +91 8591567235 for complete details and guidance.
Please be informed that from the world over, there is a large number of applicants who want to study MBBS in Russia and the seats are limited and hence admissions are given strictly on a first come first served basis and depend on the final decision of the university as per the availability. Therefore, it is better to apply early to get admission to top Russian medical colleges.
NOTE: Many agents promote "Subsidized Fees" with the Russian medical universities. In this scheme, they ask the students to pay 6 years MBBS fees together with a discount. CEC always warns the student that there is no such system by the Russian Medical University having "subsidized fees". The amount would be kept by the agent and ultimately you would end us in trouble when they do not pay the fees to the university on your behalf.
Disclaimer: Mahaveer Education would like to remind you that MBBS fees in Indian Rupees may not be accurate and may differ from the actual price. Exchange rates are volatile and are subject to change. Check the Exchange Rates before initiating the admission process.